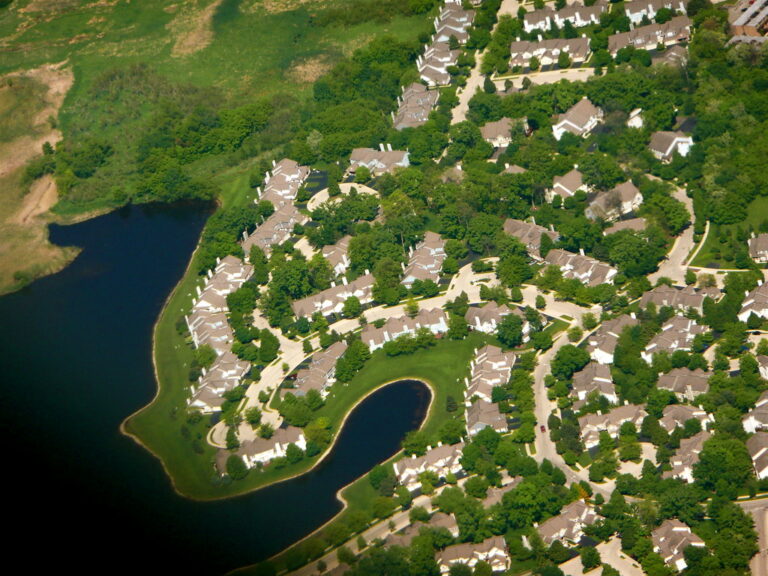 Chicago Suburbs
Welcome to the bustling and diverse Chicago suburbs! From its breathtaking lakefront to its historic downtowns, this area offers something for everyone. Whether you're looking for an outdoor adventure or a night on the town, the Chicagoland area has it all. Here's an inside look at what makes these vibrant communities so special.
The diversity of the region is one of its most unique features. People come from near and far to call these neighborhoods home – making up a melting pot of cultures, languages, and backgrounds. No matter where you go in the suburbs, you'll find friendly faces and plenty of activities to explore.
From art galleries to sporting events, there's no shortage of things to do here. The city itself is filled with world-class attractions like Wrigley Field and Navy Pier that draw visitors from all over the country. But don't forget about some of the smaller spots too; local farmers' markets offer fresh produce as well as homemade crafts and goods that can be found nowhere else!
So if you're looking for an exciting place to live or even just visit, look no further than Chicago's sprawling suburbs!
Overview Of Suburbs
It's no surprise that the Chicago Suburbs are a popular area for people to live in. The vast suburban area, comprising many suburbs on the list, offers an array of lifestyles and opportunities unparalleled in any other part of America. Offering diverse suburb demographics, ranging from affluent families to young professionals looking for a career change, anyone can find their place in this bustling area. Commute time is no issue either; with access to public transport links as well as highways connecting the city to its neighboring areas, getting around has never been easier or more convenient.
But what about the cost of living? Is it feasible to make your home in one of these attractive suburbs while still saving money? Let's take a look at just how much you can save by making these 'burbs your new address…
Cost Of Living In Suburbs
Living in the suburbs of Chicago can be a great experience, but it comes with a cost. Housing costs tend to be lower than downtown prices, but other living expenses like transportation, utilities, and food add up quickly.
Transportation is an important expense for anyone living in the suburbs since most people rely on cars or public transit to get around. Depending on where you live, monthly fees for public transport may range from $80 – $300 per month. The price of gas also varies depending on location, so residents should factor this into their budget when determining how much they will need to spend each month.
Utility bills are often higher out in the suburbs due to larger homes and more space that requires heating and cooling throughout the year. Food costs can also vary widely depending on where one shops – grocery stores in some areas offer discounts while others may have higher prices due to convenience or quality factors.
Overall, suburbanites must consider all these various costs before committing to a particular area as part of their lifestyle choice. With proper planning, however, families can find ways to save money while still enjoying all that life in the suburbs has to offer. Moving forward, we'll explore education and recreation opportunities available in nearby townships and neighborhoods.
Education And Recreation Opportunities
Living in the suburbs of Chicago offers many education and recreational opportunities. From schools to shopping malls, there are plenty of places for families to explore. Here is a breakdown of some of the activities that can be found:
Schools
There are numerous public and private schools available throughout the Chicago suburbs. These include elementary, middle, and high schools as well as universities and colleges. Parents can also find daycare centers, preschools, language learning programs, religious institutions, and special education facilities here.
Many of these schools have excellent academic reputations and offer diverse curriculums with both traditional and non-traditional classes.
Recreational Activities:
The Chicago suburbs offer a variety of recreational activities ranging from outdoor parks to cultural events. Residents can take advantage of nearby lakes or rivers for fishing or kayaking trips or spend an afternoon exploring one of the many museums located around the city.
Shopping malls provide another activity option where residents can browse stores, grab a bite to eat, attend family movie nights at the theater, or go on rides at amusement parks like Six Flags Great America.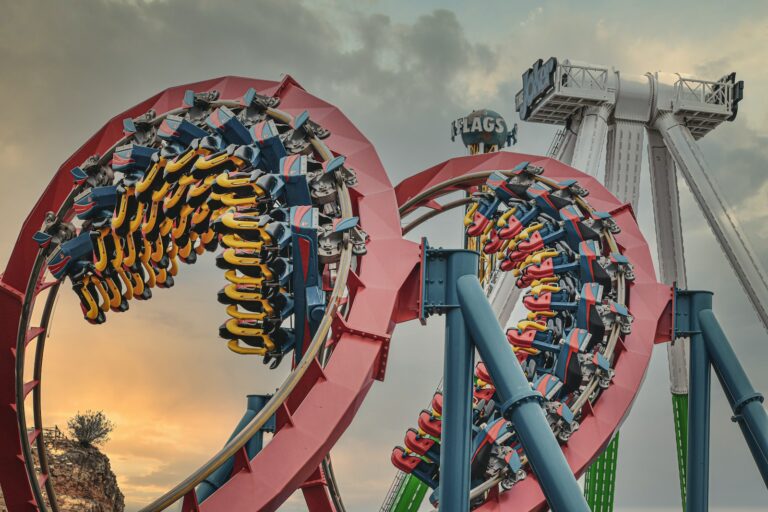 Cultural Activities
Each suburb has its own unique culture with various festivals during the year such as Taste of Chicago. Sports fans will appreciate venues like Wrigley Field or Soldier Field while music lovers might enjoy live concerts at Navy Pier or Ravinia Festival Park. Other popular destinations include art galleries, theaters, comedy clubs, historical sites, botanical gardens, and aquariums.
The abundance of educational and recreational choices makes it easy for people living in any Chicago suburb to find something fun to do no matter their interests or budget size; making it an ideal place for all types of individuals who want access to both city's amenities without having to leave home!
What To Consider When Moving To A Suburb
Moving to a suburb can be an exciting prospect, but there are several considerations to make beforehand. Location is key when it comes to the suburbs of Chicago; the closer you live to the city center, the higher your housing prices will likely be. It's also important to research prospective schools and their rankings as well as nearby job opportunities if commuting into the city isn't feasible. Additionally, take note of what amenities each neighborhood offers in terms of parks or recreational activities.
When deciding on a suburb, don't forget about commute times too! Many suburbs offer public transportation options that allow for easy travel into Chicago and its surrounding areas. However, if you're planning on relying on your car for work commutes, consider how long it will take during peak hours before settling in a particular area.
Finally, safety should always be taken into account while picking out a new place to call home. Research crime rates within different neighborhoods so that you feel safe living in whichever suburb you end up choosing. Having this information can help ensure peace of mind when making such an important decision – not just for yourself, but for your family as well.
Frequently Asked Questions
What Is The Best Way To Get To Downtown Chicago From The Suburbs?
Getting to downtown Chicago from the suburbs is a common concern for many commuters. With so many transportation options available, it's important to get familiar with all of your commuting possibilities. From public transportation and ride-sharing services to carpooling and more, there are plenty of ways to make your way into the city.
Public transportation is one of the most popular options for getting around in the area. The CTA offers bus routes as well as access to trains that can take you directly downtown. This form of transit is cost-effective and efficient if you know where you're going and which route works best for your needs. Additionally, Metra provides train service between downtown Chicago and various suburban locations throughout northern Illinois.
Finally, cars are also an option when traveling from the suburbs into Chicago's downtown district. Commuters have several choices here too: they can either drive themselves or choose a carpooling option like LiftShare or ZipCar to reduce their costs while still being able to get around quickly and easily. No matter what method you prefer, there's sure to be something out there that fits your commute goals!
In summary, no matter how far away you live from downtown Chicago, there are plenty of options when it comes to getting into the city from the suburbs – whether through public transportation, ride-sharing services or even just driving yourself. Each commuter will find something that meets his/her individual needs – allowing them maximum flexibility on their travel plans!
Are There Public Transportation Options Available In The Suburbs?
Are you looking for public transportation options in the suburbs? The answer might surprise you.
If you're living in a suburban area and want to get downtown, it can be daunting trying to figure out your best option. But there are actually plenty of ways to make that journey without relying on a car or rideshare service. From bus routes to train lines and commuter rail, there are numerous reliable transportation services available in many suburban areas across Chicago.
To illustrate this point further, let's look at one example. For those who live near Evanston, they have access to two Metra train lines (Union Pacific North Line and Union Pacific Northwest Line) as well as several Pace buses that run all over town. Here is just a partial list of what's available:
Two Metra train lines with frequent stops throughout the city
Multiple express bus routes operating during peak hours
Local bus lines provide easy connections from surrounding neighborhoods
A variety of ride-sharing programs offer discounts for those traveling together
No matter where you live in the suburbs, chances are good that you have access to some kind of public transit service that will take you downtown quickly and safely. And if trains aren't an option then there are always other alternatives like Uber/Lyft or biking which provide great alternatives for getting around town. So don't worry – no matter how far away from downtown Chicago you may be, there's still an efficient way of making your journey into the city!
What Are The Job Opportunities Like In The Suburbs?
When it comes to job opportunities, the suburbs of Chicago have a lot to offer. With its diverse job market and numerous employment options available, there are plenty of career choices for those looking to make a move. Whether you're an experienced professional or just starting out in your field, the suburbs of Chicago provide ample opportunity for growth and success.
The job market in this area is bustling and ever-changing. There's something here for everyone – from entry-level positions to more advanced roles in tech and finance. Companies that range from small startups all the way up to Fortune 500s are always on the lookout for qualified candidates who can bring their skillsets and experience to the table. Here, you'll find competitive salaries, comprehensive benefits packages, and flexible working arrangements designed with employee satisfaction in mind.
What's more, many local organizations provide resources like mentorship programs and networking events to help individuals grow professionally as they transition into new roles or start their own businesses. All these factors combined create a prime environment where talented professionals can thrive while pushing themselves toward reaching their goals.
From established corporate giants down to innovative newcomers, the suburban Chicago job market has something for everyone who's ready to take advantage of what it offers – no matter what stage they're at in their careers.
How Safe Are The Suburbs Compared To The City?
When it comes to safety, many people are curious about how safe the suburbs can be compared to a major city. Recent statistics show that suburban crime overall is lower than in cities like Chicago. Suburban crime rates have been steadily declining since the mid-2000s, making these areas increasingly safer and more desirable for residents.
Though there are always exceptions to any rule, generally speaking, suburban communities within Chicago tend to be much safer than downtown or other heavily populated urban areas. This makes sense when taking into account factors such as population density, economic opportunity, and access to police protection services which all play a role in reducing criminal activity.
The presence of law enforcement in suburban towns adds an extra layer of security for its citizens. According to data from the FBI's Uniform Crime Report released earlier this year, burglary and larceny-theft – two of the most common crimes – were both down significantly from previous years in the nation's suburbs surrounding Chicago. Additionally, reported violent offenses dropped by nearly 5%, indicating that those living outside of the city may feel less prone to becoming victims of violent acts due to increased awareness by local authorities.
It's important for prospective homeowners looking at properties outside of central Chicago locations to understand that they will likely experience greater peace of mind with regard to their personal safety on a daily basis if they choose one of these outlying neighborhoods over an area closer toward downtown.
Are There Any Cultural Attractions In The Suburbs?
Are there any cultural attractions in the suburbs? Absolutely! Suburban areas are full of places to visit, local events to attend, recreational activities, and more. From farmer's markets to historical sites, and art galleries to outdoor festivals, suburbanites have an abundance of choices when it comes to exploring their culture.
Take a stroll through one of Chicago's many suburban parks for a dose of nature combined with entertainment. The summer months bring plenty of outdoor concerts, plays, and movie screenings that can be enjoyed by all ages. Local museums feature interactive exhibits that provide insight into the area's history and heritage. Check out nearby artisan shops or craft shows for unique gifts or souvenirs that capture the essence of your hometown.
Don't forget about family-friendly fun either – popular destinations include amusement parks and arcades where kids can try their luck at winning prizes while parents relax with some treats from food trucks parked nearby. Whether you're looking for a quiet night out or an all-day adventure, there is something available in the suburbs that will fit every interest and budget.
No matter what kind of experience you're after, chances are good you'll find it just outside your front door if you live in the suburbs of Chicago – so go ahead and explore your backyard!
In conclusion, the Chicago suburbs offer a great way of life that is both convenient and enjoyable. From public transportation options to job opportunities and cultural attractions, there is something for everyone in the suburban areas around Windy City. It's like stepping into a new world – one where you can have all the benefits of city living without having to deal with its hustle and bustle.
The safety of the suburbs gives people peace of mind as they go about their day-to-day lives. With low crime rates, families can feel secure raising children or just enjoying time together in a quiet neighborhood. The feeling of community among neighbors is strong here, creating an atmosphere that feels like home.
Overall, the Chicago suburbs provide all sorts of exciting possibilities for anyone looking for a change from city life. Whether it's exploring nature trails or visiting local shops and restaurants, these neighborhoods offer plenty to do – much like discovering a secret paradise within reach of downtown!
Recommended Chicago Passes & Tickets