Looking for some exciting activities to make the most of your weekend in Chicago? Look no further! We've put together a list of 10 fun and captivating experiences that are sure to keep you entertained. Whether you're a foodie, an art lover, or an adventure seeker, there's something on this list for everyone. So grab your friends or fly solo and get ready to explore the vibrant streets of the Windy City. From scenic walks along the lakefront to immersive cultural exhibits and mouth-watering culinary delights, Chicago has it all. So get ready to discover the best of what this dynamic city has to offer!
Explore Millennium Park
When you're in Chicago, a visit to Millennium Park is a must. This iconic park is a hub of activity and offers something for everyone. One of the highlights of the park is the Cloud Gate sculpture, also known as "The Bean." This mesmerizing mirrored sculpture is a favorite among tourists and locals alike. Take some time to walk around it, take photos from different angles, and even try to spot your own reflection in its shiny surface.
Another beautiful spot within Millennium Park is the Lurie Garden. This serene garden is a hidden gem in the heart of the city. Take a leisurely stroll through the well-manicured pathways and admire the beautiful flowers, plants, and trees. It's the perfect place to escape the hustle and bustle of the city and enjoy some peaceful moments in nature.
If you're lucky enough to be visiting Millennium Park during the summer, make sure to check out the Jay Pritzker Pavilion. This stunning outdoor concert venue hosts a variety of events, from classical music concerts to contemporary performances. Grab a blanket, find a spot on the lawn, and enjoy the music under the stars. It's an experience you won't soon forget.
Visit the Art Institute of Chicago
For art enthusiasts, a visit to the Art Institute of Chicago is a must-do activity. This world-renowned museum is home to an extensive collection of artworks from around the world. Marvel at famous pieces such as Grant Wood's iconic "American Gothic" and Vincent van Gogh's mesmerizing "The Bedroom." The museum's collection spans various mediums, including paintings, sculptures, photography, and more.
Aside from its impressive collection of artworks, the museum also offers a chance to explore ancient history through its Egyptian artifacts. Step back in time as you discover mummies, hieroglyphics, and other fascinating relics. To make the most of your visit, consider taking a guided tour of the museum. Knowledgeable guides will provide insights into the artworks and help you appreciate them on a deeper level.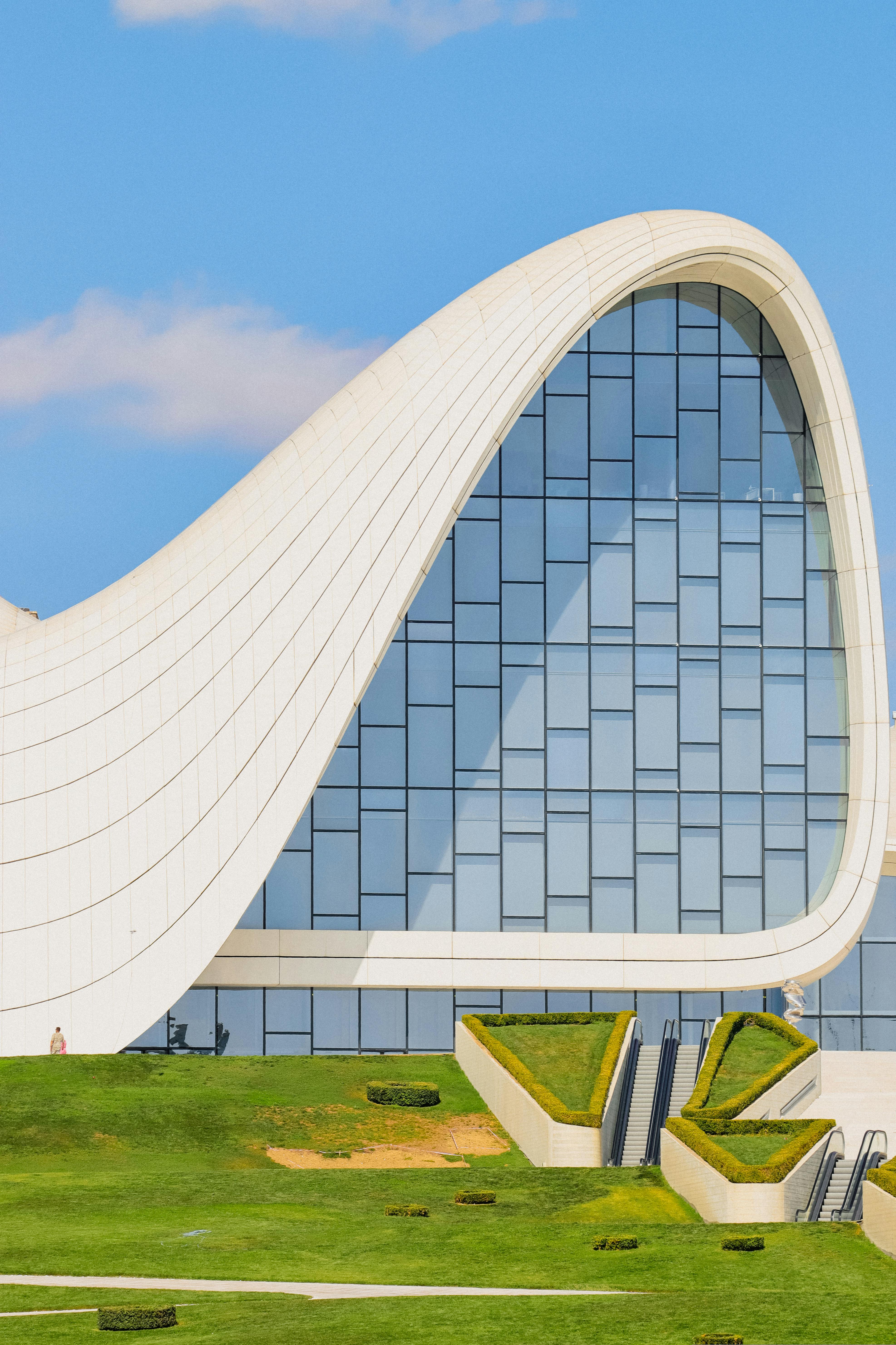 This image is property of images.pexels.com.
Take a Riverboat Architecture Tour
Chicago is known for its stunning architecture, and one of the best ways to admire it is by taking a riverboat architecture tour. Hop aboard a boat and cruise along the Chicago River as knowledgeable guides share fascinating stories about the city's iconic buildings. From the sleek lines of modern skyscrapers to the ornate details of historic landmarks, you'll gain a newfound appreciation for Chicago's architectural marvels.
As you glide along the river, take in the breathtaking skyline views. The combination of the towering buildings and the shimmering water is truly a sight to behold. Don't forget to bring your camera to capture the iconic Chicago skyline in all its glory.
Dive into Chicago's Food Scene
No visit to Chicago is complete without indulging in the city's famous cuisine. Start by sinking your teeth into a slice of deep-dish pizza at Lou Malnati's. This Chicago-style pizza is known for its thick crust, gooey cheese, and flavorful toppings. It's a mouthwatering experience that you don't want to miss.
For another quintessential Chicago food, head to Portillo's for a Chicago-style hot dog. These dogs are loaded with toppings like mustard, onions, relish, tomatoes, pickles, sport peppers, and celery salt. It's a delicious combination that reflects the flavors of the city.
If you're in the mood to explore different flavors, Chicago's diverse neighborhoods have plenty to offer. Head to Chinatown for authentic Asian cuisine or visit Little Italy for a taste of Italy right in the heart of Chicago. The city is a melting pot of culinary delights, so don't be afraid to try something new and exciting.
Catch a Game at Wrigley Field
Chicago is a sports-loving city, and there's no better way to soak in the lively atmosphere than by catching a game at Wrigley Field. Home to the beloved Chicago Cubs, this historic ballpark has been a gathering place for fans for over a century. Put on your favorite team's gear, grab a cold beer and a hot dog, and cheer for the Cubs as they play America's favorite pastime.
The energy and camaraderie in the stadium are contagious, and even if you're not a die-hard baseball fan, you'll find yourself caught up in the excitement. From the sound of the crack of the bat to the cheers of the crowd, a baseball game at Wrigley Field is an experience that will make you feel like a true Chicagoan.
Explore Navy Pier
Navy Pier is a vibrant entertainment destination that offers something for everyone. Start your visit by riding the Ferris wheel for stunning views of Lake Michigan. From the top, you'll get a panoramic view of the city skyline and the sparkling waters of the lake. It's a picture-perfect moment that will leave you in awe.
If you're visiting with children, the Chicago Children's Museum on Navy Pier is a must-visit. Let their imaginations run wild as they explore interactive exhibits and engage in hands-on activities. From building structures to playing with water, there's plenty to keep the little ones entertained.
End your day at Navy Pier by attending a fireworks show. During the summer months, fireworks light up the night sky in a dazzling display of colors. Find a comfortable spot along the pier, sit back, and enjoy the show. It's the perfect way to end a day of exploration and excitement.
Engage with Science at the Museum of Science and Industry
For science enthusiasts, a visit to the Museum of Science and Industry is a must. This interactive museum offers hands-on exhibits that engage visitors of all ages. From exploring the human body to learning about the universe, there's something for everyone to discover.
One of the highlights of the museum is the U-505 submarine exhibit. Step aboard this historic WWII submarine and learn about its unique story. From the cramped living quarters to the advanced technology of the time, you'll get a glimpse into the life of submariners.
Don't miss the opportunity to attend a science demonstration at the museum. From chemistry experiments to physics demonstrations, these shows bring science to life in a fun and engaging way. It's a chance to learn something new while having a great time.
Shop 'Til You Drop on the Magnificent Mile
If you're in the mood for some retail therapy, head to the Magnificent Mile. This stretch of Michigan Avenue is home to high-end fashion boutiques, flagship stores, and luxury department stores. Browse designer clothes, accessories, and beauty products at boutiques like Gucci and Louis Vuitton. Visit flagship stores like Apple and Nike to get your tech and sportswear fix. Indulge in a shopping spree at Water Tower Place, a multi-story mall that offers a wide range of retailers.
Whether you're looking for a special gift or simply want to treat yourself, the Magnificent Mile has something for every style and budget. Take your time exploring the various shops and don't hesitate to ask for assistance from the friendly staff. You never know what hidden gems you might find.
Enjoy Live Theater or Improv Comedy
Chicago is known for its vibrant theater scene, and there's no shortage of entertainment options for theater lovers. For a taste of Broadway in the Windy City, head to the Cadillac Palace Theatre. This historic theater hosts touring Broadway shows, bringing the magic of the stage right to Chicago.
If you're in the mood for some laughs, check out The Second City comedy club. This renowned improv theater has launched the careers of many famous comedians, including Tina Fey and Steve Carell. Sit back, relax, and prepare to laugh out loud as talented comedians perform witty and hilarious sketches.
For a more intimate theater experience, consider catching a play at the Steppenwolf Theatre Company. This acclaimed theater company is known for its innovative and thought-provoking productions. Immerse yourself in captivating stories brought to life by talented actors and directors.
Experience the Shedd Aquarium
The Shedd Aquarium is a must-visit attraction for animal lovers and those fascinated by marine life. Marvel at the diverse array of aquatic species on display, from colorful fish to majestic sea turtles. The aquarium provides a chance to learn about the importance of conservation and the impact humans have on the world's oceans.
One of the highlights of a visit to the Shedd Aquarium is attending a dolphin or penguin show. Watch in awe as these intelligent creatures showcase their agility and playfulness. It's a unique and interactive experience that will leave you with a newfound appreciation for marine life.
Don't miss the opportunity to participate in the aquarium's interactive exhibits. From touching stingrays to learning about the inner workings of an aquarium, these exhibits provide a hands-on experience that will deepen your understanding of the fascinating world beneath the waves.
FAQs
How much does it cost to visit Millennium Park?
Admission to Millennium Park is free. However, some events or attractions within the park may require a separate fee.
Can I take photos at the Art Institute of Chicago?
Yes, photography is allowed in most areas of the museum. However, flash photography and tripods are not permitted.
Are riverboat architecture tours suitable for children?
Riverboat architecture tours can be enjoyed by visitors of all ages. Children will enjoy the unique perspective of the city's architecture from the water.
How much does a Chicago-style hot dog cost at Portillo's?
Prices for a Chicago-style hot dog at Portillo's vary, but they are typically affordable. Expect to pay around $5 for a delicious hot dog loaded with toppings.
How much are tickets to a Chicago Cubs game at Wrigley Field?
Ticket prices for Chicago Cubs games at Wrigley Field vary depending on the opponent, seat location, and time of year. It's best to check the Cubs' official website or ticketing platforms for the most up-to-date pricing information.
Is there an admission fee for Navy Pier?
Navy Pier itself does not have an admission fee. However, individual attractions or activities within Navy Pier may have their own costs.
Is there parking available at the Museum of Science and Industry?
Yes, the Museum of Science and Industry has a parking lot available for visitors. There is a fee for parking, and availability may vary depending on the time of day and day of the week.
Can I buy tickets to Broadway shows at the Cadillac Palace Theatre?
Yes, tickets for Broadway shows at the Cadillac Palace Theatre can be purchased online through the theater's website or through various ticketing platforms.
How much does it cost to visit the Shedd Aquarium?
Ticket prices for the Shedd Aquarium vary depending on age and the type of experience you choose. It's best to check the aquarium's website for the most up-to-date pricing information.
Are there dining options available at the Shedd Aquarium?
Yes, the Shedd Aquarium has several dining options available, including a café and a casual restaurant. Visitors are also welcome to bring their own food and enjoy a picnic on the aquarium's outdoor terraces.
Activities To Experience Chicago This Weekend Listings
(2138)
📂 Escape room center, Corporate entertainment service, Recreation center, Tourist attraction
📭 47 W Polk St suite l5 basement, Chicago, IL 60605, United States
🕒 Monday, Tuesday, Wednesday, Thursday, Friday, Sunday: 10:30 AM-10 PM Saturday: 9 AM-10 PM
📞
+1 312-878-7899
- 📌
See in Map
---
(72698)
📂 Tourist attraction, Amusement center, Cultural center, Event venue, Ferris wheel
📭 600 E Grand Ave, Chicago, IL 60611, United States
🕒 Monday, Tuesday, Wednesday, Thursday, Sunday: 11 AM-9 PM Friday, Saturday: 11 AM-10 PM
📞
+1 312-595-7437
- 📌
See in Map
---
(23490)
📂 Museum, Natural history museum, Science museum, Tourist attraction
📭 1400 S Lake Shore Dr, Chicago, IL 60605, United States
🕒 Monday, Tuesday, Wednesday, Thursday, Friday, Saturday, Sunday: 9 AM-5 PM
📞
+1 312-922-9410
- 📌
See in Map
---
(10722)
📂 Escape room center, Tourist attraction
📭 42 E Ontario St, Chicago, IL 60611, United States
🕒 Monday, Tuesday, Wednesday, Thursday, Friday, Saturday, Sunday: 8 AM-12 AM
📞
+1 312-453-7753
- 📌
See in Map
---
(28996)
📂 Observation deck, Event ticket seller, Museum, Tourist attraction
📭 233 S Wacker Dr, Chicago, IL 60606, United States
🕒 Monday, Tuesday, Wednesday, Thursday, Sunday: 9 AM-8 PM Friday, Saturday: 9 AM-10 PM
📞
+1 312-875-9447
- 📌
See in Map
---
(14256)
📂 Observation deck, Bar, Event venue, Tourist attraction
📭 875 N Michigan Ave 94th floor, Chicago, IL 60611, United States
🕒 Monday, Wednesday, Thursday, Friday, Saturday, Sunday: 9 AM-11 PM Tuesday: 9 AM-3 PM
📞
+1 888-875-8439
- 📌
See in Map
---
The Game Show Game Show
(78)
📂 Event venue
📭 408 S Michigan Ave, Chicago, IL 60605, United States
🕒 Monday, Tuesday, Wednesday, Thursday: Closed Friday: 6-10 PM Saturday: 10 AM-10 PM Sunday: 10:30 AM-6 PM
📞
+1 470-236-2699
- 📌
See in Map
---
(16220)
📂 Tourist attraction
📭 22 E Wacker Dr, Chicago, IL 60601, United States
🕒 Monday, Tuesday, Wednesday, Thursday, Friday, Saturday, Sunday: 6 AM-11 PM
📌
See in Map
---
(503)
📂 Museum, Event venue, Tourist attraction, Wedding venue
📭 835 N Michigan Ave, Chicago, IL 60611, United States
🕒 Monday, Tuesday, Wednesday, Thursday: 11 AM-7 PM Friday, Saturday: 11 AM-8 PM Sunday: 12-6 PM
📞
+1 312-202-0500
- 📌
See in Map
---
(2995)
📂 Escape room center
📭 160 E Grand Ave #400, Chicago, IL 60611, United States
🕒 Monday, Tuesday, Wednesday, Thursday: 4-9:30 PM Friday, Saturday: 12-11 PM Sunday: 12-9:30 PM
📞
+1 312-281-8915
- 📌
See in Map
---
Recommended Chicago Passes & Tickets